17th century Marathi saint, Guru of King Shivaji.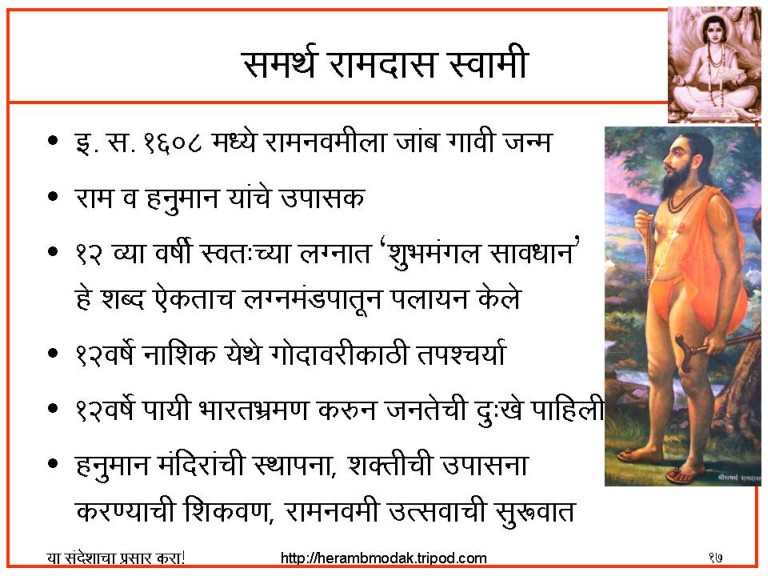 Studied the society for 12 years. Advised to worship power.
That time, Maharashra was under foreign rulers.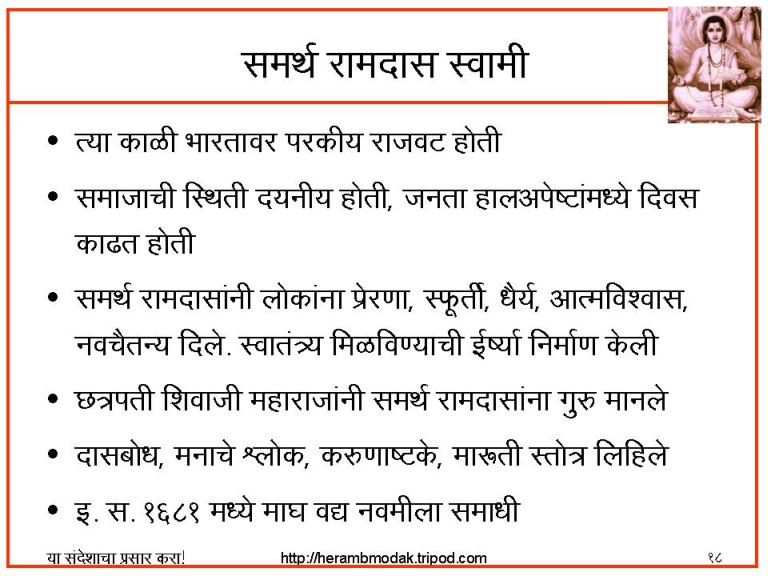 He gave courage and confidence to people and urged them to fight for independence.
Wrote Dasbodh:very simple advice about living life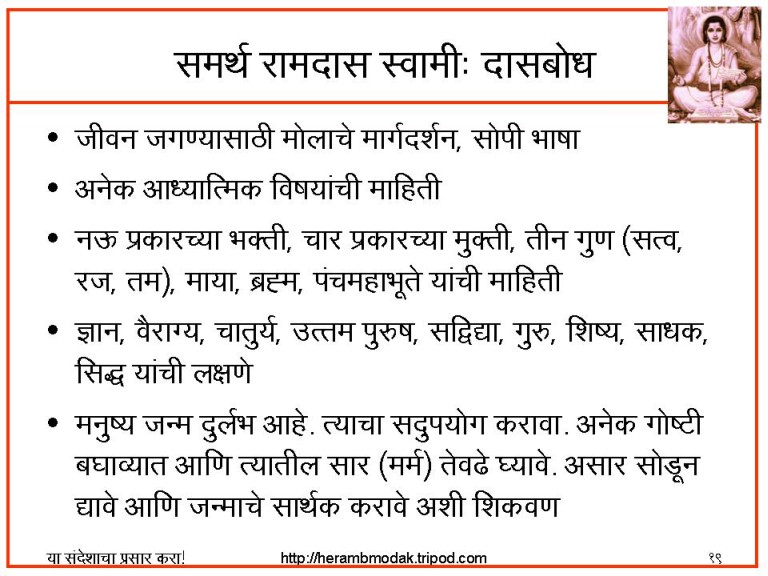 Human life is precious, so think and make most out of it, spend it wisely.
Enter content here